My Path to Here and Now
How I Ended Up Here
If we had met at a cocktail party or networking lunch, you'd already know that I'm short and blonde. You might not have guessed that I'm most comfortable in well-worn jeans and high-top Chuck Taylor All-Stars, and that it's taken me a long time to to figure out what career path to take. The rest of the story goes something like this:
I grew up near a beach, in Southern California. We moved often and my mother loves the beach, so we lived near a lot of them. I majored in communications in college and earned my degree from the University of Southern California in 1984. From there, I moved to Chicago and then landed in Denver, where I lived for 26 years. Along the way, I was married and divorced, made some true friends, and raised two brilliant, beautiful, and talented daughters. Chelsea spent two years living in Ecuador and Nicaragua, moved to Vermont to earn her MA in International Education, and works for The Experiment in International Living.  Laurel has earned her Masters in Social Work, and works with MotherWiseColorado, a Denver nonprofit that educates, prepares, and empowers women and their families to thrive during pregnancy and after a new baby is born.
In 2012, I left Denver and moved to Rochester, New York. After spending almost 5 years in a long-distance love affair, it was time to try living in the same city as my sweetheart, which has proven to be one of my better life decisions. Tony and I recently relocated again, to Chattanooga, Tennessee this time, and I'm enjoying getting to know another part of the country (and loving the warmer winter weather).
My path has not been straight.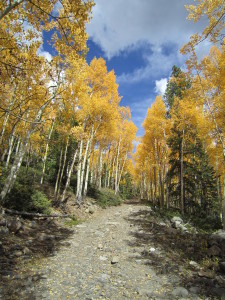 If you were to read my resume, you might be surprised at the variety of businesses I've worked in over my 35+ year professional career: travel – architecture – meetings, events & incentive management – FFE/facilities consulting – telecommunications – information technology – property management – construction – auto transport – accounting – beauty/personal care – retail. And while all that variety might not make sense for someone climbing the corporate ladder, it is the perfect recipe in making me a great VA. I know a lot about a lot of things, and that proves to be invaluable to my clients.
I started my practice in 2003. After surviving 4 rounds of layoffs at the telecom firm I was working for, I wanted to have more control over my work life and knew that the then newly-established concept of Virtual Assistance was perfect for me. My first client had just started her own consulting firm and I was really excited about what she was doing. As we worked together, it quickly became clear that she needed all of my time and skills, and I put my business plans on hold and went to work with her full-time. Working completely virtually, I helped guide and support the company as the COO and CFO while we grew over 9 years from 1 employee to a staff of 10.
Eventually, though, I realized that I'm happiest when I'm working for myself, with a variety of clients who are trying hard to balance their business growth while still dedicating time to their other roles in their lives.